Why Banff?
Banff National Park is the Canadian oasis that attracts sightseers from all over the world. Nestled in the legendary Rocky Mountains, Banff is Alberta's finest national park for luxurious and adventurous experiences. Its beautiful scenery lends to memorable hikes, ski trips, and social events.
Spectacular views
There's unique scenery everywhere you look. Banff is home to glaciers, valleys, forests, lakes, and meadows that you can explore through more than 1,600 kilometers (1,000 miles) of hiking trails.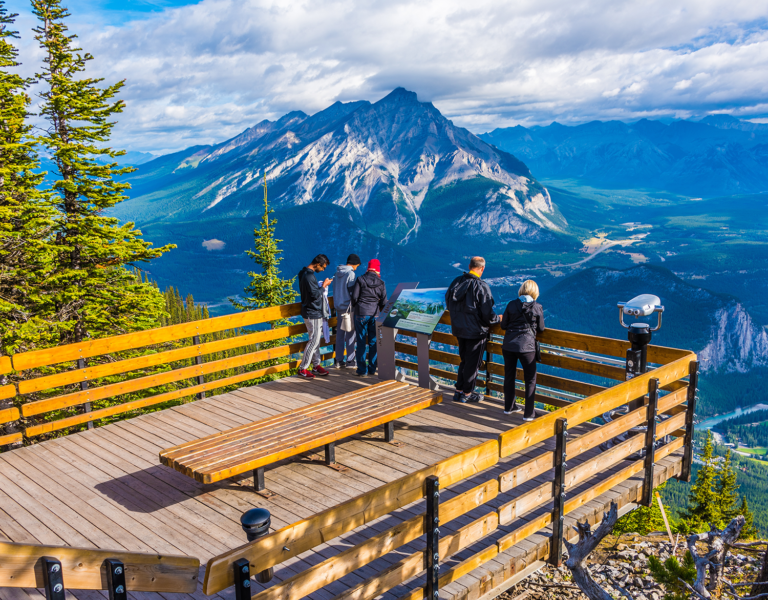 A vibrant town
Banff is more than a nature oasis. The town has a lively urban centre packed with fine dining, bars, and shops. Banff also showcases rich history and culture are in several museums and art galleries.
Your next adventure
Campgrounds, ski resorts, and the famous Banff Hot Springs. There's something for everyone in Banff. So if you're here for business, make time for some pleasure.