Webinar: Sales in Times of Crisis
How to Equip Your Remote Sales Team for Success
Thursday, April 23rd, 2020
How can you enable your sales team to work remotely, productively?
Salespeople have been working remotely forever. Today's added challenge is that remote work is the "new normal" for nearly all departments.
Your employees need secure, remote access to your ERP so they can continue work effectively in their assigned roles. What impact will this have on your sales, your customers, and your business as a whole?
Join our free upcoming webinar to learn:
What challenges your sales team might be facing during the COVID-19 pandemic
Which tools can enhance your sales team's productivity
 How your ERP can keep your remote sales team informed and effective
Fill the form on the right to register.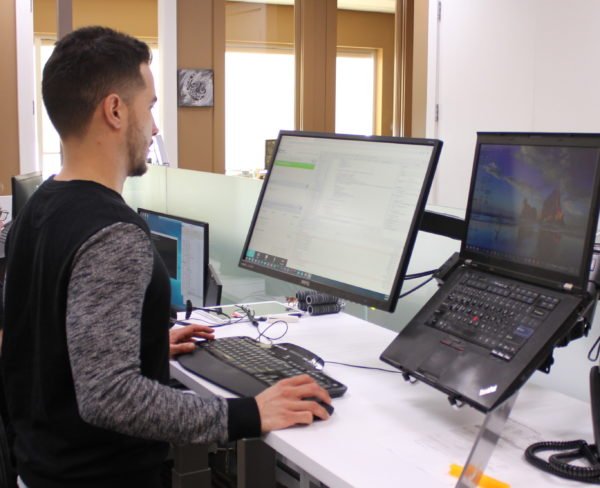 Help Your Sales Team Deliver Exceptional Service
A typical day for a sales person involves collecting orders while they visit their customers. Due to government health regulations, face-to-face sales are not an option anymore.
More than ever, your business needs tools that are mobile, flexible, and adaptable enough to support a fully digital sales team, all while tracking orders and customer data. Our webinar will dive into the ways you can ensure your sales team delivers the same exceptional service.
Speakers
Laurinda Brown
Director of Business Development
Laurinda's passion lies in helping Apero's business to be the "best it can be" and to ensure that we provide an excellent customer experience. She has spent over 20 years in business development and marketing. She has spent most of her career in technology, including ERP, document management, workflow, and more.
Mark Fleming
Customer Support & Implementation Specialist
Mark has over 20 years of experience in retail inventory management. Prior to joining our team, he worked for an Apero customer who used our Latitude ERP solution to manage their business. He has worked with the Apero support team as an ERP implementation specialist for over 11 years.