The enterprise WMS solution for growth.
Gain control of your warehouse with Pinpoint WMS.
Anything that causes delays on the floor is a threat to your warehouse's overall performance. That can include misplaced, unsorted, unlabelled inventory, and more. A WMS should solve these problems with ease.
Only a fully mapped-out warehouse, combined with paperless processing, can help distributors attain accurate and timely delivery of customer orders, pinpoint precise inventory counts and placement, and improve customer satisfaction. Pinpoint WMS is the backbone of productive warehouses.
Maximize space & make room for investment.
To reduce operating expenses and costly inefficiencies, you need deeper insight into your company's warehouse floor.
When you choose the right WMS with enhanced warehouse visibility, you reduce your on-hand inventory and space costs. Ultimately, you will cut the costs of your operations without sacrificing quality. With Pinpoint WMS, can accurately track, find, and move low-turnover inventory.
Optimized Receiving
Pinpoint WMS's receiving functionality is built to support rapid receiving using various devices. Flexible receiving procedures allow users to walk around a pallet, entering quantities as they are scanned.
Task Management
Assign the most effective task management by using zone, wave, pick and pass picking, batch processing and equipment restrictions, reducing the number of steps necessary to complete a task.
RF & Mobile Devices
Embrace the technology that reduces errors. Pinpoint WMS works with RF and mobile devices to enhance order processing, providing more accuracy and efficiency to the movement and storage of products.
Full Inventory Traceability
Keep track of warehouse inventory movement in real-time. Pinpoint WMS uses barcodes and lot/serial numbers for quick, accurate inventory movement and order completion.
Shipping & Labelling
Pinpoint WMS's shipping functionality allows packers to validate quantities picked to ensure accurate order fulfillment. Print labels, packing slips, shipping address labels, and more with ease.
EDI Support
Make it easy to electronically communicate the contents of a shipment. Pinpoint WMS's Advanced Fulfillment works with third-party EDI software for full EDI compliance.
How Pinpoint Transforms Operations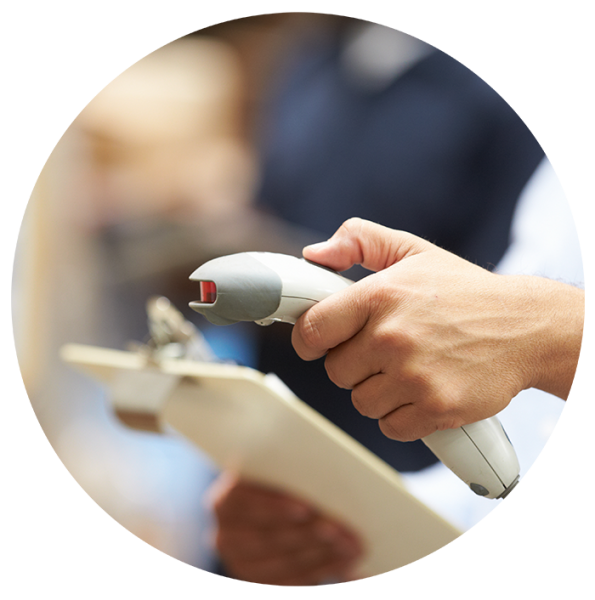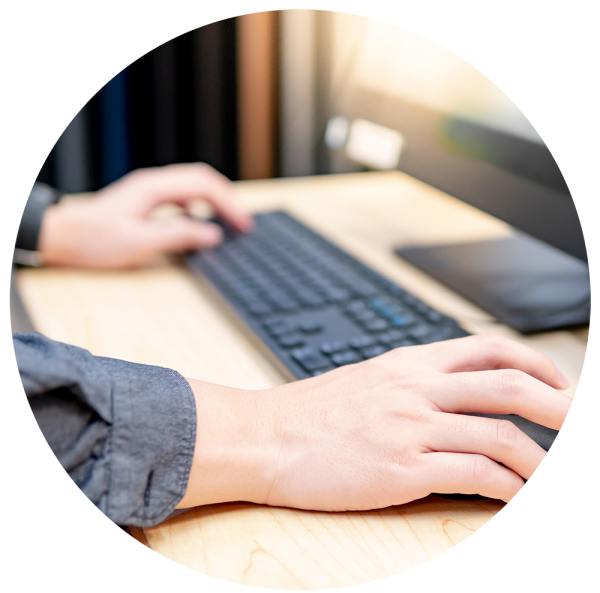 Tailored Mobile Workflows
Pinpoint WMS tailors mobile workflows on barcode scanners and mobile devices to verify and update receipts, inventory, and shipments.  This automates and streamlines your processing to pick, pack, and ship the right product at the right quantity, which results in customer satisfaction.
A Flexible Approach
We build our solutions around your business. Pinpoint supports traditional single order picking, "zone-based" picking and "pick and pass" methodologies, as well as integration to sophisticated automated picking equipment such as pick-to-light, A-frame, or carousel-based pick systems.
Sustainable Goals
More of your potential customers are demanding environmentally friendly partners. Using RF-based bar code terminals or kiosk computers, Pinpoint WMS can transform your warehouse to a paperless operation while eliminating complexity in your inventory management.
8 Warehouse Management Pains
You, as a skilled warehouse powerhouse, can stay on top of your operations with the right tools to help you overcome your workplace's pain points. Do you know which pain points are your worst offenders?
5 Key WMS Considerations
Inefficient systems not only slow down operations and distribution, they rob your organization of growth potential, additional revenue, good employees, and customer satisfaction.